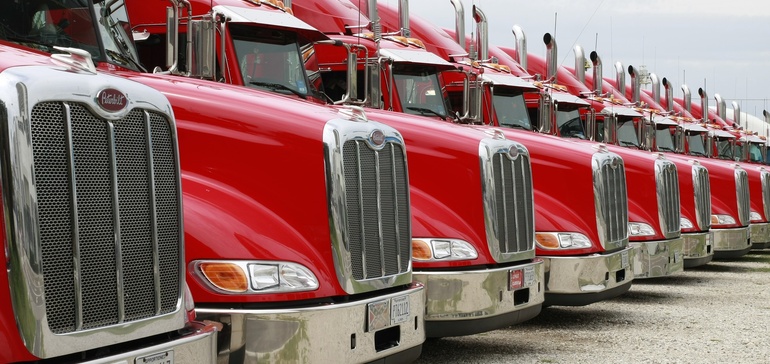 Brief
Walmart eases supplier deadlines for some deliveries
First Published on
Dive Brief:
Less than a year after instituting fines for missing delivery dates, Walmart will allow some suppliers to deliver a day early to its regional distribution centers, according to a memo from Walmart chief merchandising officer Steve Bratspies obtained by Bloomberg News. 

The new stance affects food, household goods and beauty products. Walmart said the relaxed policy is intended to help suppliers that ship both food, which was subject to a one-day window under the delivery rules imposed last year, and general merchandise, which had a two-day window. But as Bloomberg notes, the new policy also highlights how widely the country's trucker shortage has affected supply chains. 

According to data from transportation consultant FTR, the trucking industry was short about 248,000 drivers at the end of last year. This scarcity is exacerbated by older drivers nearing retirement, low wages, long hours, new regulations and the prospects of being replaced by driverless semis. 
Dive Insight:
Walmart and Kroger have imposed fines on late and early deliveries in order to prevent out-of-stocks and overtaxed warehouses. This is a major issue for the grocery industry, with retailers losing $75 billion a year on out-of-stocks and unsalable items.
But that problem is bumping up against another prominent challenge — the trucker shortage. A report from the  American Trucking Associations says more than 70% of goods consumed in the U.S. are moved by truck, but the industry needs to hire almost 900,000 more drivers to meet rising demand. Though the acceleration of self-driving truck technology is promising – which is expected to yield faster ship times and lower costs – it is years down the road. 
Food companies like Tyson Foods, Kellogg Co. and McCormick & Co. have all reported rising freight costs as deliveries have consolidated. If this trend continues — as industry experts expect it will — consumers can expect to get these extra costs passed along to them.
Levying fines won't solve this challenge, so Walmart is giving suppliers some extra wiggle room. In fact, it appears Walmart is also struggling with the transportation shortage, as the retailer's trucks often show up late to pick up suppliers' goods, according to a consultant interviewed by Bloomberg. 
To deal with the long-term forecast for the trucking industry, some food companies – including Kraft Heinz and Hershey Co. – are taking short-term hits to their profits by making significant investments in their supply chains. This includes more fulfillment centers, updated warehousing infrastructure and supply-chain technology that monitors truck temperatures and makes real-time adjustments. They may not be quick fixes, but these investments make more sense than fining a supplier for actions beyond their control.
Recommended Reading:
Top image credit: Pixabay