Dive Brief:
Shopify will acquire robotics startup 6 River Systems for $450 million, the e-commerce platform said Monday in a press release. The startup provides warehouse fulfillment solutions. Shopify launched its own fulfillment network in June.
Under the agreement, 6 River Systems (6RS) will continue to build and sell its warehousing solutions, including its cobot named Chuck, which aids human workers in picking, sorting, packing and inventory replenishment.
The acquisition enables Shopify to add a team " with decades of experience in fulfillment software and robotics," the press release said. Two founders of 6RS, Jerome Dubois and Rylan Hamilton, previously worked at Kiva Robotics, which was acquired by Amazon in 2012.
Dive Insight:
Since the initial announcement of Shopify's fulfillment network in June, the e-commerce platform has accelerated investments in the new offering. On an earnings call in August, Shopify's CFO said the company will bring seven warehouses online in 2019, and over the next five years, it plans to invest $1 billion in its fulfillment network.
Matt Murphy, a partner at venture capital firm Menlo Ventures, which invested in 6RS, described logistics and fulfillment as a " critical level of competition for an e-tailer," he wrote in a blog post. Supply chain services are becoming especially important for marketplaces and e-commerce platforms to compete with Amazon, as it builds up warehouse technology and its logistics network. EBay also announced plans this summer to launch a fulfillment service in 2020.
One of the goals Shopify's executives laid out on a recent earnings call was to build a service portfolio robust enough that shippers didn't feel the need to move on from Shopify to a larger platform as their sales increase. The fulfillment network is part of that, and one enhanced through technology can help serve sellers as they grow.
Shopify's core customers include small- and medium-sized sellers. The addition of warehouse technology from 6RS to Shopify's fulfillment network aims to increase the speed of warehouse operations and, in turn, fulfillment for sellers.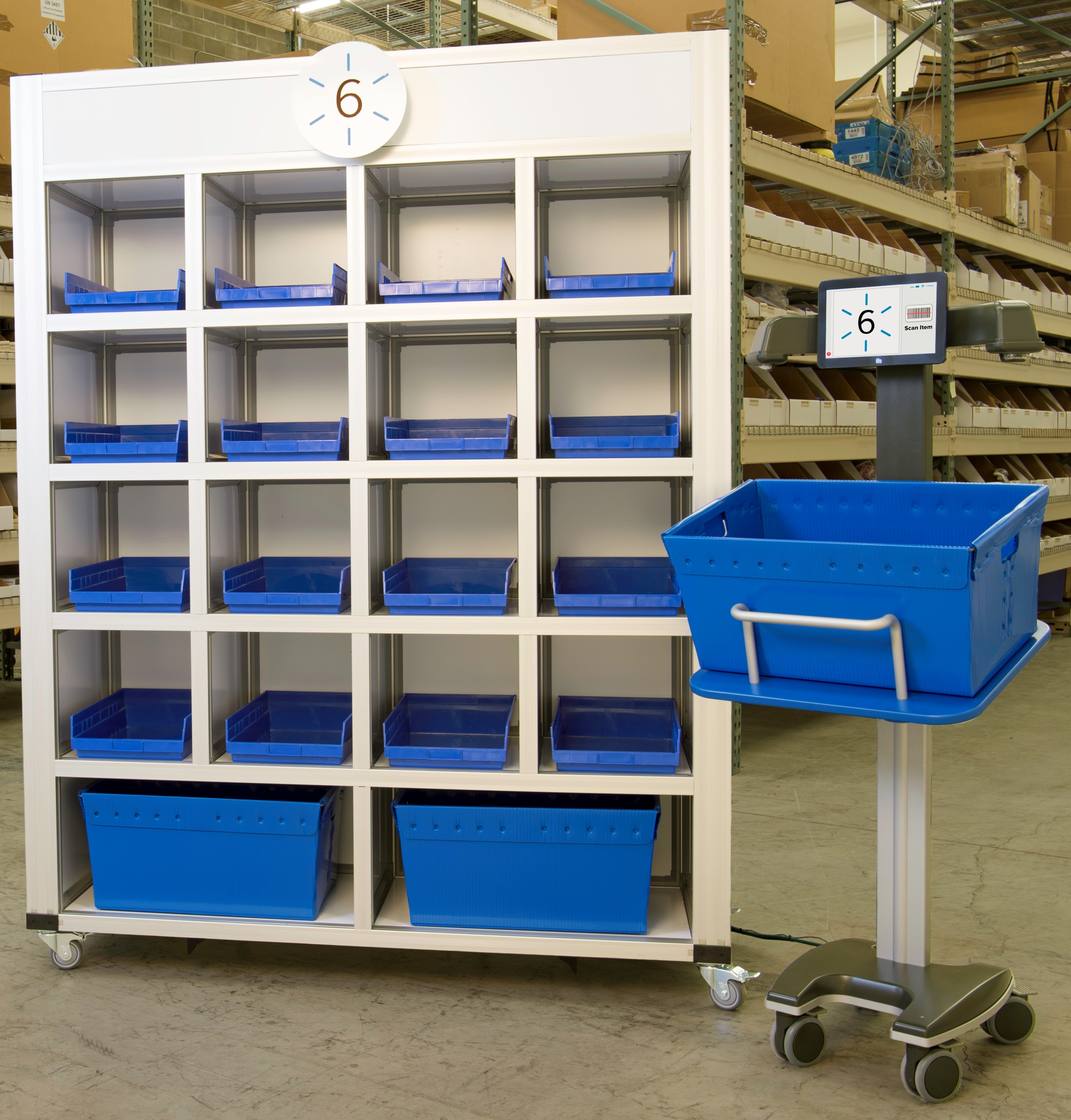 "This will help level the playing field for merchants of all sizes," Murphy wrote. The promise of fast fulfillment and delivery, at comparable levels to big-box retailers and high-profile e-commerce platforms, allows smaller businesses to compete and meet customer expectations.
Amazon's acquisition of Kiva in 2012 took the solutions Kiva offered off the market, but came with the upside of creating an opening for a host of startups to fill the void, including 6RS. The robotics company's "Chuck" cobot works alongside humans to direct them to their picks. Chuck then delivers empty bins to employees, reducing tedious walking that's often a time drain for warehouse workers.
Shopify's acquisition of 6RS comes at a time when cobot adoption is growing and the business case for cobot solutions in warehouses is becoming increasingly clear. "We're on the cusp of a golden age of robotics," Murphy wrote. Compared to robots or other automated solutions, cobots are often simpler to implement and use and come at a lower price point.