There was a time when Walmart's CEO of U.S. e-commerce Marc Lore thought the last mile for the world's largest retailer might look the same in every country.
"Just imagine associates all over the world delivering orders to customers on their way home," Lore said at the company's annual meeting in June 2017. "That can be a real game-changer."
Two years later, Walmart associates in the U.S. aren't just delivering to customers on their way home — some are delivering directly into customers' homes. But globally, Walmart's last-mile strategy looks very different from its U.S. sibling.
Click on an icon below to see which countries use each type of last mile delivery.
Good last-mile strategy starts with a deep understanding of how Walmart's international customers behave, EVP and Chief Administration Officer for Walmart International JP Suarez told Supply Chain Dive.
Store data helps the retailer determine what to offer and where to invest resources, Suarez said. When his team looks to bring new last-mile services to a country or region, it generally already knows what postal codes the shoppers are coming from, how they get to the store, what they're buying and how they're paying. In areas with cash payments, pickup is the priority. Urban locales that lack car culture need delivery services.
Countries and cities differ greatly in what their infrastructure allows and what customers respond to and desire. Perhaps the only element that unites Walmart's last-mile programs all over the world is what Suarez calls a "food-lead proposition," where grocery is the key growth area, as is the case in the U.S. Beyond that, every country's program is a little different and they're growing in number quickly.
It would be easy to see this last mile boom of the past two or three years in the U.S. as a global trend, but Thomas O'Connor, global client director at Gartner said the timing of last-mile adoption is actually more protracted.
"The reality is that different markets take on different delivery propositions at different speeds," O'Connor said. "The big curbside revolution that we've seen in the United States over the last 18 to 24 months — that was something which really kicked off in France, a good five years ago." Buy online pickup in-store has been a standard offering in the U.K. for a decade, he added.
It's the pervasive spread of omnichannel, predicated by the global conversion to mobile e-commerce and better smartphone processing and app design (combined with one million other nuanced cultural changes) that has brought on the recent boom.
Walmart's modus operandi for the last mile internationally heavily depends on partners, which creates a point of contrast between its international and domestic programs, O'Connor said.
---
"We don't want to confuse the customer. We don't want the customer to lose sight of Walmart in the process."
JP Suarez
EVP and Chief Administration Officer for Walmart International
---
In the U.S., Walmart has an immense footprint of brick-and-mortar stores to leverage to make the most of last-mile delivery. Delivery partners have come and gone over the years, but the effort remains largely Walmart branded and often involves Walmart employees. Outside the U.S., the world's largest retailer has leaned on partnerships, such as grocery delivery platform Cornershop in Canada, JD.com's Dada-JD Doajia in China and drone player Rakuten in Japan.
"We're selective about who we choose to work with and where we can be," Suarez said.
Arguably, no last-mile, on-demand market is booming more than China — where Walmart has its most innovative and perhaps its most against-type partnership.
In 2016, Walmart partnered with JD.com's last-mile arm Dada-JD Doajia to offer one-hour delivery from two Walmart stores. The partnership expanded incrementally until the summer of 2017, when the two retailers decided to execute an integrated omnichannel offering that gave customers access to the inventory offered by either company from either online masthead — Gartner likened it to a two-way dropshipping scenario.
By August 2018, the partnership had extended to 200 Walmart stores in 30 cities in China with roughly 400 available SKUs. An order management system uses artificial intelligence to determine who ships each order based on the delivery speed and profitability.
---
"There's a lot of money being lost to be frank, as businesses build out very rapid fulfillment offerings which may not be profitable yet."
Thomas O'Connor
Global Client Director, Gartner
---
A Gartner report, written by a team of analysts to grant the program an innovation award, described the partnership as "a deeply integrated shopping experience for both organizations' consumers," including "shared coupons and vouchers, real-time inventory, cost-to-serve data and delivery platforms."
From 2017 to 2019, the number of orders fulfilled through the partnership increased by 2,900% according to Gartner. And JD has now replicated the Walmart integration with other retailers — like a Chinese pharmacy chain called Watson's.
Test, test and test again
Last-mile services all over the world are in a highly experimental and fairly expensive phase, O'Connor said. He described the competitive landscape as a series of "land grabs" where one retailer will make a big investment seeking market dominance to scare others away.
"There's a lot of money being lost, to be frank, as businesses build out very rapid fulfillment offerings which may not be profitable yet," O'Connor said, naming no specific losers. Omnichannel profitability has eluded many a retailer to date, even in the U.S. where native retailers tend to have the largest footprint.
But another way to see these efforts is as a grand experiment. An added benefit to running 11 last-mile portfolios outside of the U.S. is the lessons the company can glean from running that many experiments at once. That's the case in Japan, where Walmart just wrapped up its first-ever drone pilot in September with the end of tourist season. In the pilot, Walmart customers could place orders of a limited number of items from an uninhabited island in the Tokyo Bay, which is a popular tourist destination.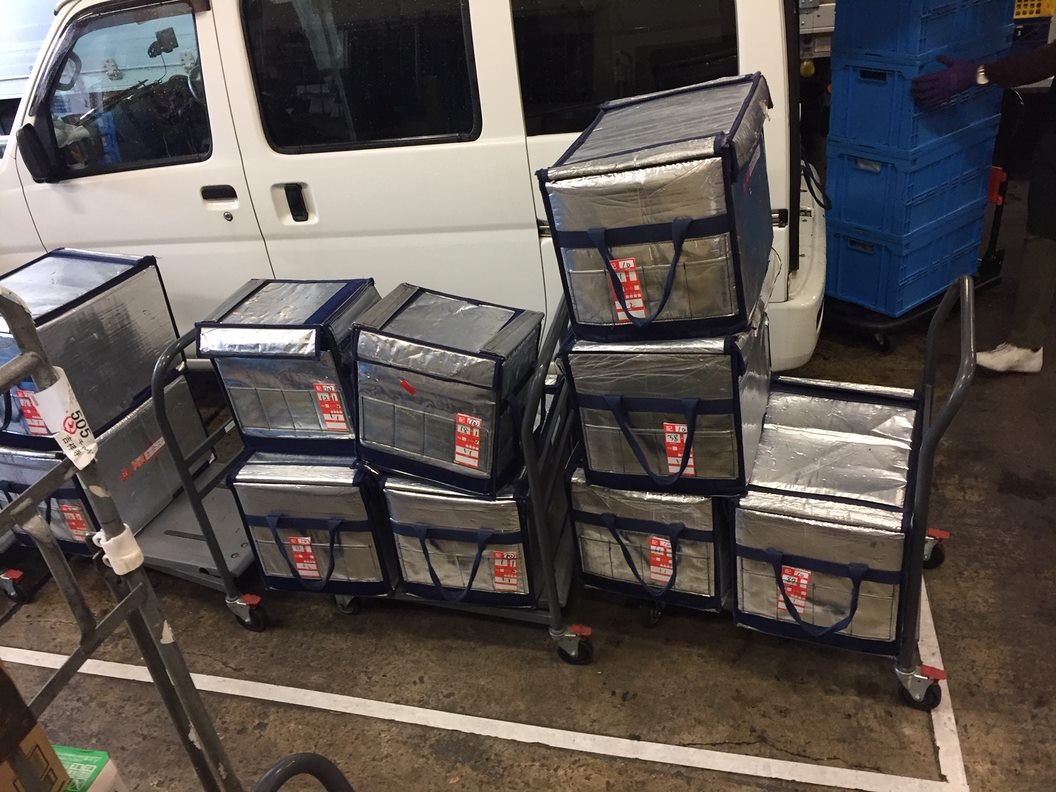 "It's certainly about understanding consumer behavior and the demand for it. And then it's understanding, quite honestly, how fulfillment works with a drone. What are the limitations to it? How do we do it safely and reliably? What's the frequency that we can do it?" Suarez explained. "Let me say that it's a test. We're learning a lot. Let's put it that way."
Based on the company's copious patent applications for drone tech, Walmart is bullish on drone activity, but it is still very early days for this delivery mode.
Walmart's last-mile programs may never be finished growing. After all, the retailer has made acquisitions the core of its international expansion in terms of brick-and-mortar footprint — the case in Mexico, South Africa, Chile, Japan and the United Kingdom — and more store acquisitions mean more last-mile solutions. Suarez said the company also has to be ready to not just expand as Walmart manifests destiny but to evolve as consumers do.
"It's really up to the customer," Suarez said. "If the customer wants to migrate to a different thing, we're going to provide it to them." At this point, he said, last-mile services are critical as Walmart stays competitive — no longer a nice-to-have, but a have-to-have.