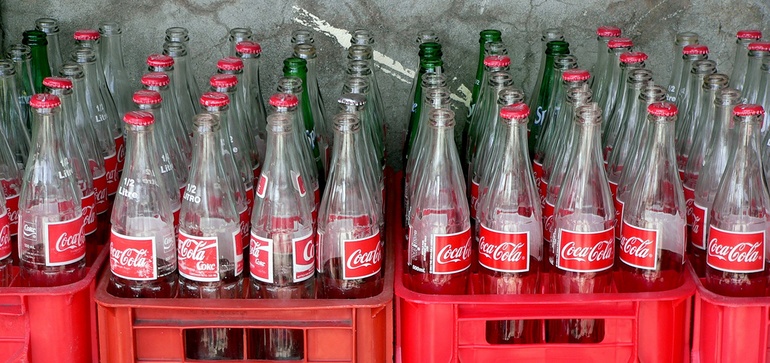 Brief
Coke protects supply chain with AB InBev buyout deal
Dive Brief:
Coca-Cola purchased AB InBev's 54% stake in Coca-Cola Beverages Africa as part of a change-of-control clause in the bottler's contract, The Wall Street Journal reported Tuesday. 
AB InBev gained control of Coke's Africa bottler through its purchase of SAB Miller earlier this year. Coca-Cola Beverages Africa operates 30 bottling plants across the continent, according to the Journal. 
Upon conclusion of the deal, Coke made it clear it would force a buyout to prevent AB InBev's influence over its bottler. AB InBev currently bottles PepsiCo products in Latin America.
Dive Insight:
The mega-acquisition between AB InBev and SAB Miller was sure to have widespread repercussions, but the companies likely did not expect to get caught in between a PepsiCo-Coca Cola proxy war.
Like FedEx and UPS, the two products are so similar for the average consumer the two companies often look to make gains against each other outside their A-type products. That is, market threats often come by way of disruptions to suppliers, bottlers or distributors. For that reason, Coke reportedly always includes a change-of-control clause in subsidiary contracts. 
Another example of this proxy war occurred in October, when Coke announced a partnership with Dunkin' Brands Group to make and distribute a line of the brand's cold coffee, challenging Pepsi-partner Starbucks' long dominance in the cold beverage market.