January 26, 2022
Press Contacts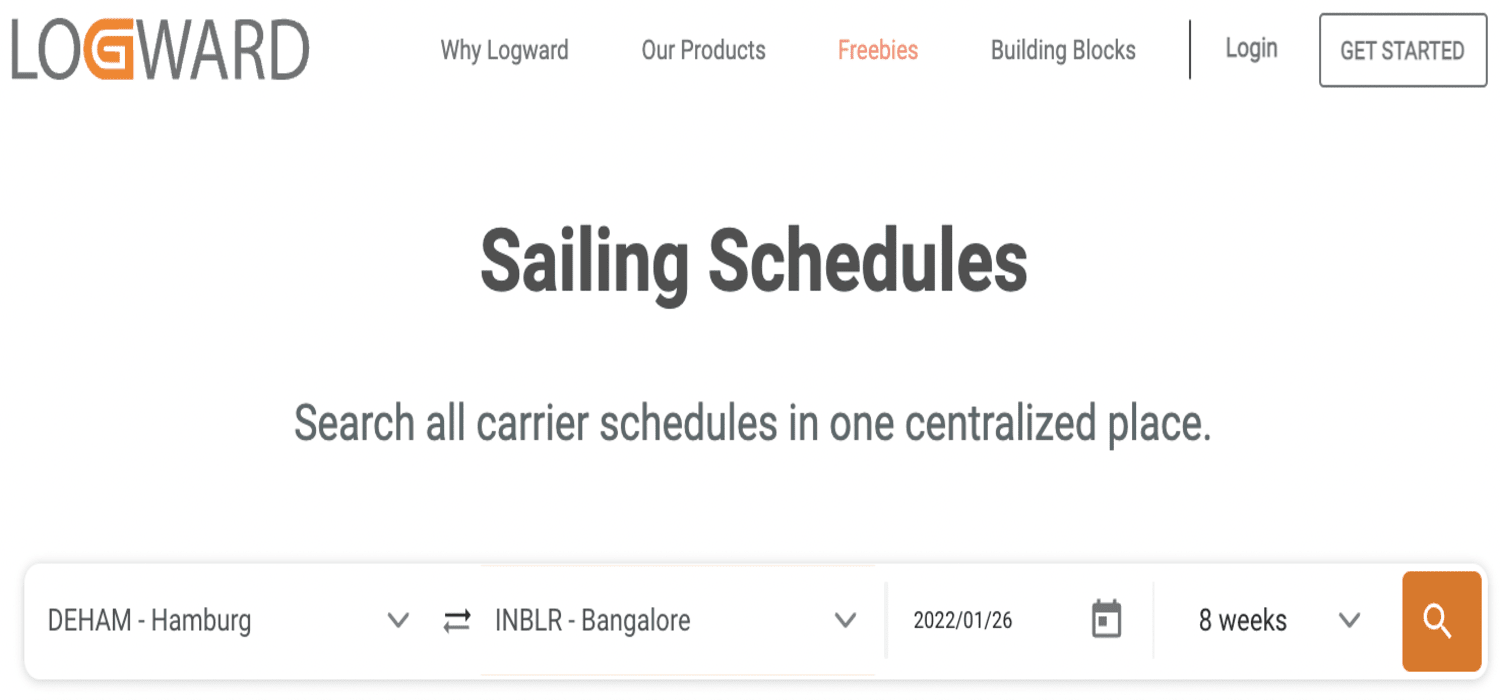 HAMBURG, Germany —
Logward now offers a free search tool to compare carrier schedules, and for its customers, pairs this information with their allocated capacity. This comes at a particularly relevant time amidst historic capacity shortages.
Why now and how it works
After analyzing the current Economics of Ocean Freight, Logward uncovered some of the causes of volatility in the ocean freight market. With shippers booking more last-minute spot shipments, one of the major challenges is having visibility across carriers. For those that have procured their freight allocations in advance, they also struggle with assessing when and how they can use those allocations. To help make shippers' lives easier, Logward has teamed up with Blue Water Reporting to provide sailing schedule data in a free and easy-to-use search tool, as well as for Allocation Management customers.
Users can explore schedules from over 200 carriers directly on Logward's website simply by inserting ports and dates. From there, a list of options appears with carrier name, transit time, departure/arrival dates, and the service/vessel name. The free tool also provides a map with a list of ports of call.
The data powering the free tool is also incorporated into Logward's Allocation Management, which pairs customer allocated capacity with corresponding schedules. This enables complete visibility into options when booking shipments on tendered lanes. With the transparency that this brings, Logward helps customers avoid rolled shipments, hold carriers to agreements, and improve on-time performance.
Ultimately, this free sailing schedules search tool achieves Logward's mission of translating shipping data into actionable insights.
###
About
Logward is a logistics technology company based in Hamburg and Bangalore. We serve beneficial cargo owners, offering "Supply Chain Management as a Service" by combining technical prowess with industry expertise. For more information, please contact [email protected]