November 30, 2021
Press Contacts
Ilse Protsman
+31655415167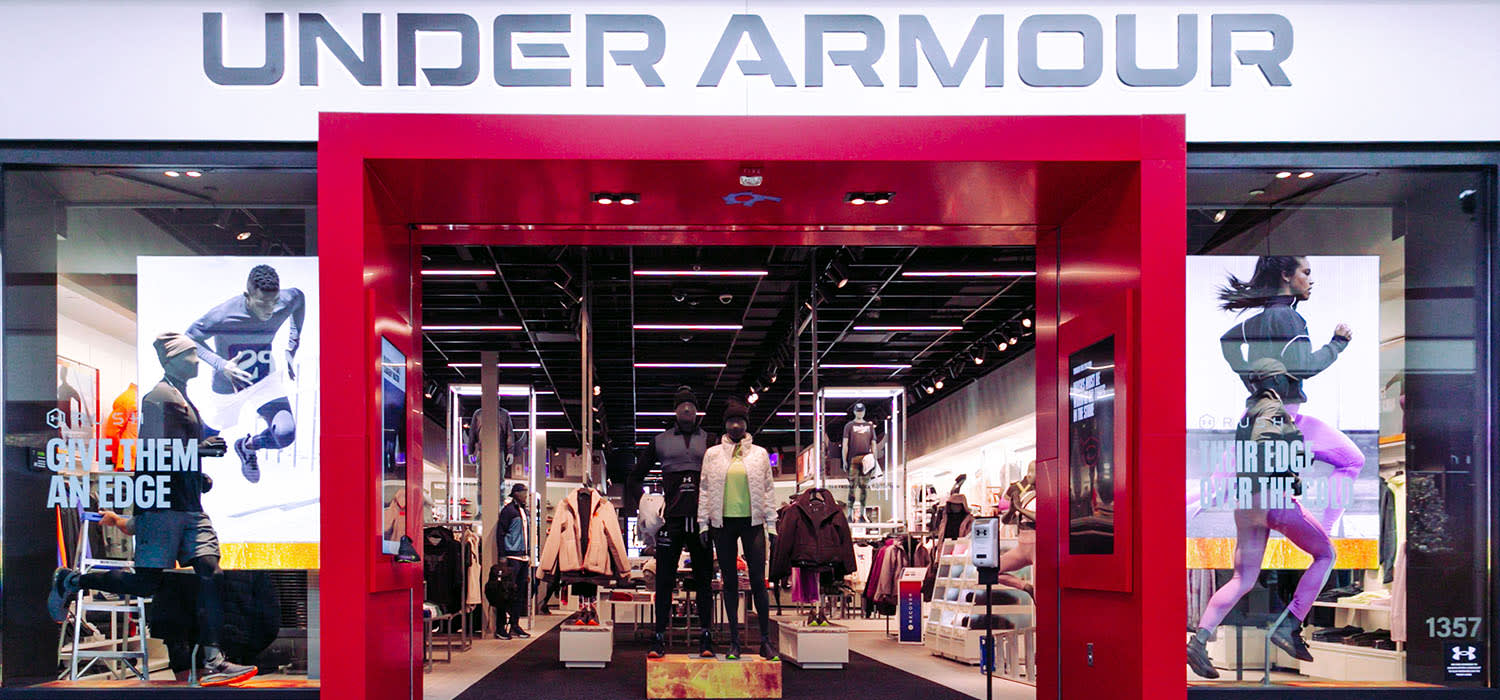 GROENLO, Netherlands —
Nedap (AMS:NEDAP), the global leader in RFID solutions, has been selected by one of the world's leading athletic performance brands, Under Armour, Inc. (NYSE: UA, UAA) to roll out Nedap's iD Cloud inventory visibility platform. The platform will be deployed throughout 400 of Under Armour's owned & operated stores across the globe.
The objective of this first phase was to lay a scalable foundation, both operationally and technologically, for the program and to achieve accurate stock visibility in Under Armour's retail stores, leading to optimized item availability and efficiency gains in key day-to-day processes. The objectives for future phases of RFID are to enhance Under Armour's real time view of inventory in stores to further drive operational efficiencies, leverage RFID to drive innovation in consumer experiences, and identifying opportunities to leverage RFID across the Under Armour supply chain.
Meeting consumers where they shop
Improvements in store accuracy through RFID is key to unlocking a powerful omni-channel strategy that will enable Under Armour to create a more seamless and connected shopping experience across all consumer touchpoints. This new level of inventory visibility, tighter alignment of the demand and supply planning functions, and investments in channel-agnostic technology, are all critical to meeting the consumer wherever and whenever they are. RFID further enables the business to make stronger data-driven decisions to drive more profitable sell through across retail.
Bob Neville, Vice President of Global Retail at Under Armour said: "At Under Armour, we are focused on growing our direct-to-consumer (DTC) distribution channels. With that in mind, it is crucial that we invest in solutions that will improve the experience of our target consumer, the Focused Performer, when shopping at Under Armour. We don't see RFID as a nice to have, we see it as vital to bringing the retail experience to the next level. We are excited to partner with Nedap to bring this to life in our stores around the world."
A strategic partnership
Under Armour selected Nedap iD Cloud due to the scalability of the solution and ease of use interface. In addition, Nedap's global presence drove the decision to choose iD Cloud.
"We are proud to be selected by Under Armour as their global RFID partner. What started as a collaboration on RFID-based loss prevention a few years ago, has grown and intensified towards a strong partnership. Our common objective is to make merchandise simply available and eventually build a supply chain that moves flexibly with changing consumer behavior," comments Oscar van den Broek, Managing Director at Nedap Retail. "We are a perfect fit with Under Armour's unique approach, truly crossing boundaries in modern retailing."
###
About
About Nedap N.V.
Nedap focuses on the development and supply of Technology for Life: technological solutions that make people more comfortable and successful in their professional lives. Nedap N.V. has a workforce of over 800 employees and operates on a global scale. The company was founded in 1929 and has been listed on Euronext Amsterdam since 1947. Its headquarters are located in Groenlo, the Netherlands.
About Nedap Retail
Nedap is the global leader in RFID-based retail solutions with over 10,000 stores connected to its iD Cloud platform. Nedap helps retailers achieve perfect inventory visibility, with zero waste and no losses. iD Cloud simplifies the multi-store retail and supply chain management using RFID and gives retailers real-time item-level insights into their stock levels and the exact location of each item. Using these real-time insights, retailers can be more agile, offer customers a better omnichannel shopping experience, and increase sales.
About Under Armour
Under Armour, Inc., headquartered in Baltimore, Maryland, is a leading inventor, marketer and distributor of branded athletic performance apparel, footwear and accessories. Designed to empower human performance, Under Armour's innovative products and experiences are engineered to make athletes better. For further information, please visit http://about.underarmour.com.