Dive Brief:
A Reddit user spotted an Embark autonomous truck hauling an Amazon trailer down Interstate 10 last week.
Neither company would comment on the partnership when contacted by CNBC, but they also didn't deny working together.
This wouldn't be the first time Embark has had its trucks on I-10. In 2017, it began working with Frigidaire to transport refrigerators from El Paso, Texas, to Palm Springs, California, according to Wired. 
Dive Insight:
In theory, using autonomous trucks eliminates the cost of the person driving it, making it cheaper and more efficient. The U.S. trucking market could see its labor cost reduced to $61 billion from its current level of $85 billion with the use of fully autonomous vehicles, according to a report by McKinsey and Company.
This is why many trucking companies are excited about the technology and why one study estimated it could result in 294,000 long-distance drivers losing their jobs.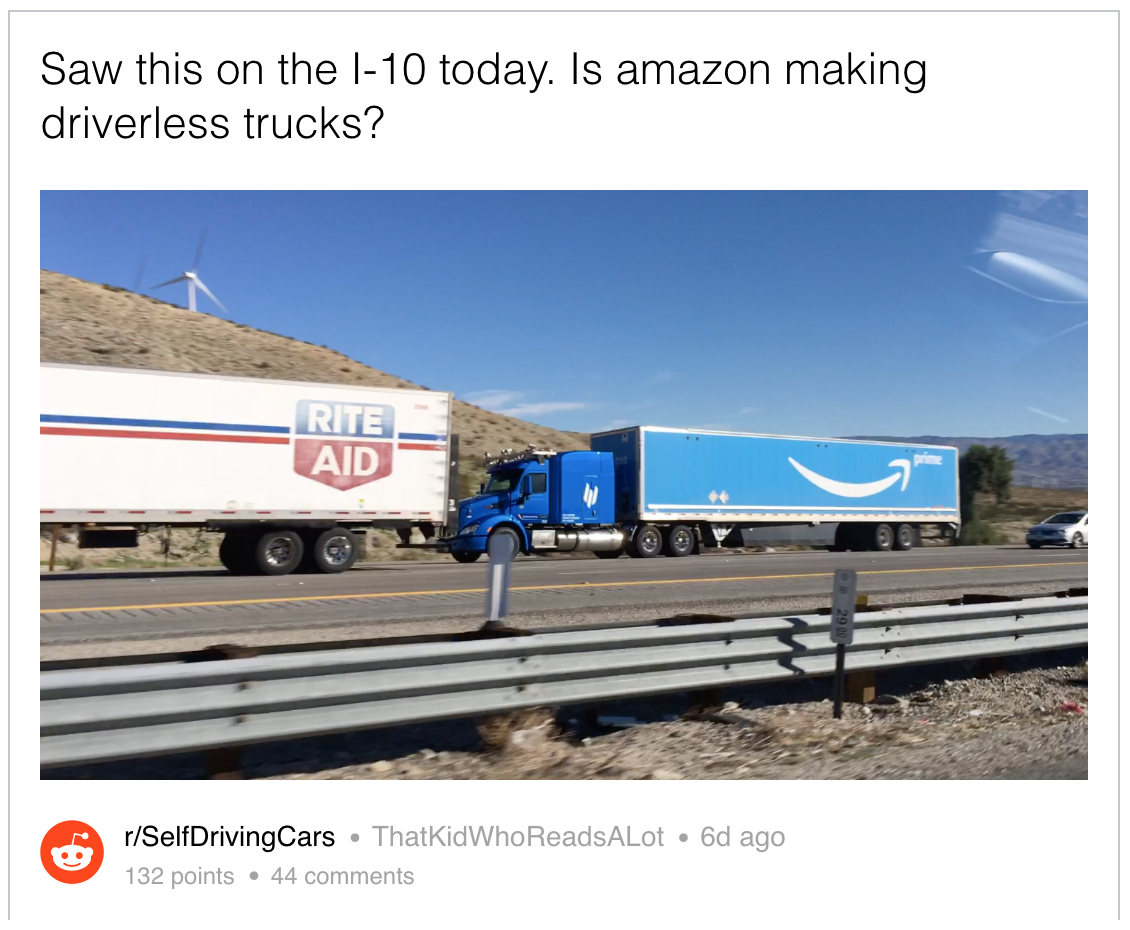 Amazon has not exactly been shy about its plans to automate parts of its business. The company already has fleets of small orange robots roaming its warehouses to help move around inventory. It has also held competitions to help improve the state of warehouse robotics. And it recently penned a deal with a French technology company that makes autonomous forklifts.
In its most recent annual report, filed today, Amazon said it wants to reduce its variable costs, including "picking, packaging, and preparing orders for shipment" and transportation.
It's not clear where Embark and Amazon stand in their partnership. Neither company responded to questions sent by Supply Chain Dive. But an Amazon spokesperson told CNBC it expects "successful over-the-road autonomy will create safer roadways and a better work environment for drivers on long-haul runs."